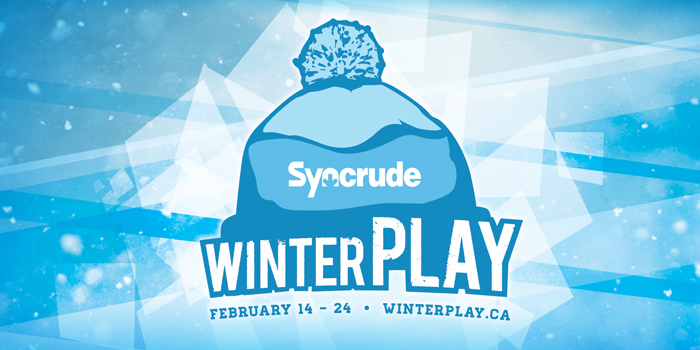 winterPLAY 2013 wraps-up after 10-days of pure fun and entertainment in Wood Buffalo.
Both Toddske and Tito hosted several events for this year's festival including:
winterREELS Film Challenge
Six teams entered but only four managed to survive the harsh-filmmaking conditions and completed their projects. Each team had six days to write, direct and edit a short film that had to include a Snowman, the phrase "I'm Going Swimming" and a hockey rink.
The four finished films were judged by our special panel including Theresa Wells (local Blogger and Community Advocate), Russel Thomas (RMWB Councillor), Mike Allen (local MLA) and Jeremy Irla (Events Wood Buffalo Manager). Films were judged based on their use and interpretation of the special elements given as well as originality of the story.
Team Classic Janvier was declared the winner with his short-film titled "Think…Again" and will receive $500 and a trophy from Events Wood Buffalo. Team Kiwinadian was the Runner-Up with their short-film titled "Snuffie the Snowman Slayer" and will received $150 from Events Wood Buffalo.
See the winterREELS short-films here:
"Think…Again" – Team Classic Janvier
"Snuffie the Snowman Slayer" – Team Kiwinadian
"Frosty the Snow Boyfriend" – Team Heart Moore
"Skate Date State" – Team Team Edward Cullen
All films that we received were a showcase of the filmmaking talent we have right here in
Wood Buffalo. The decision for a clear winner was very difficult for our judges.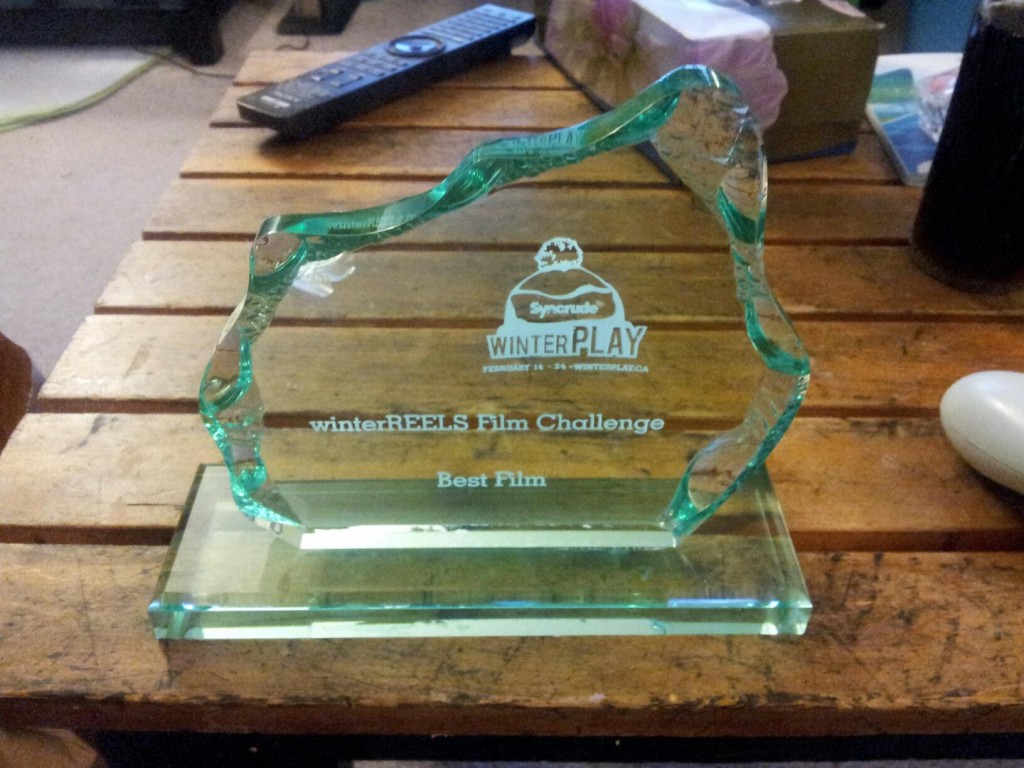 The Winter Side Splitter Comedy Night
On Wednesday, February 20 2013 Toddske and Tito hosted the annual Comedy Night at the Suncor Center for the Performing Arts.
The SOLD-OUT crowd packed into the theatre to see hometown boy Jon Mick return to Fort McMurray to showcase his comedic talents as well as international comedian Ron Josol! The event received very positive reviews and proved that there is a need for more stand-up comedy in our region.
Hear more of Jon Mick HERE
For more on Ron Josol, CLICK HERE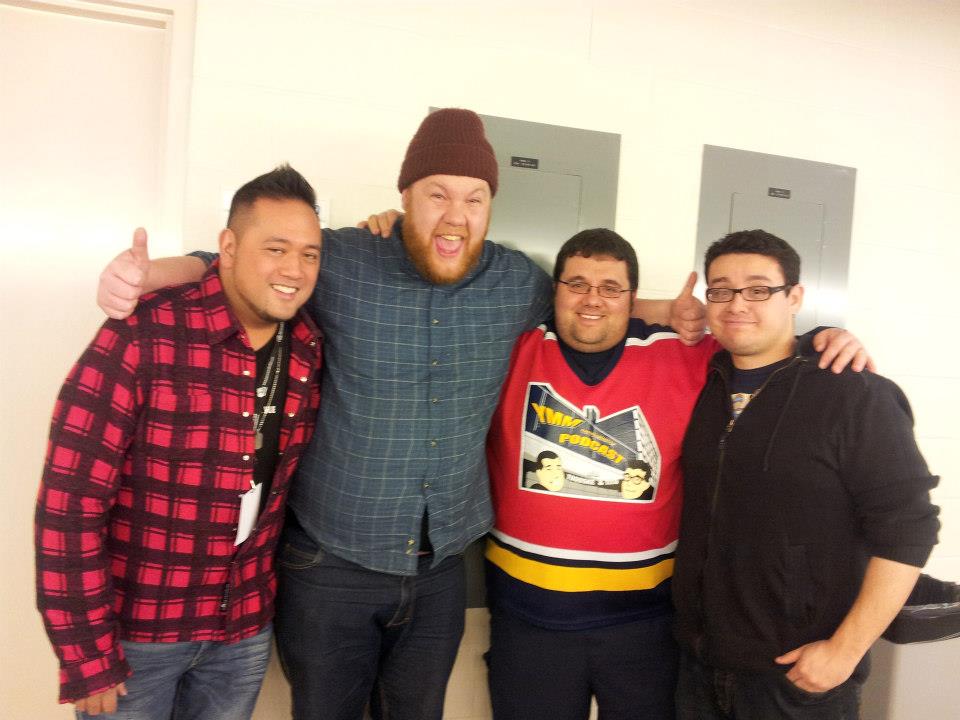 Hockey Goons and Puck Bunnies
On Friday, February 22 2013 Toddske hosted the Hockey Goons and Puck Bunnies event at the Podollan Pub.
The night featured an amazing performance by Fort McMurray-born recording artist Amy Heffernan, who is currently living in Los Angeles pursing her very successful music career.
After her performance, Toddske announced the winners of the winterREELS Film Challenge as well gave away prizes for the 2nd Annual Gurning Competition.
See more info on Amy Heffernan CLICK HERE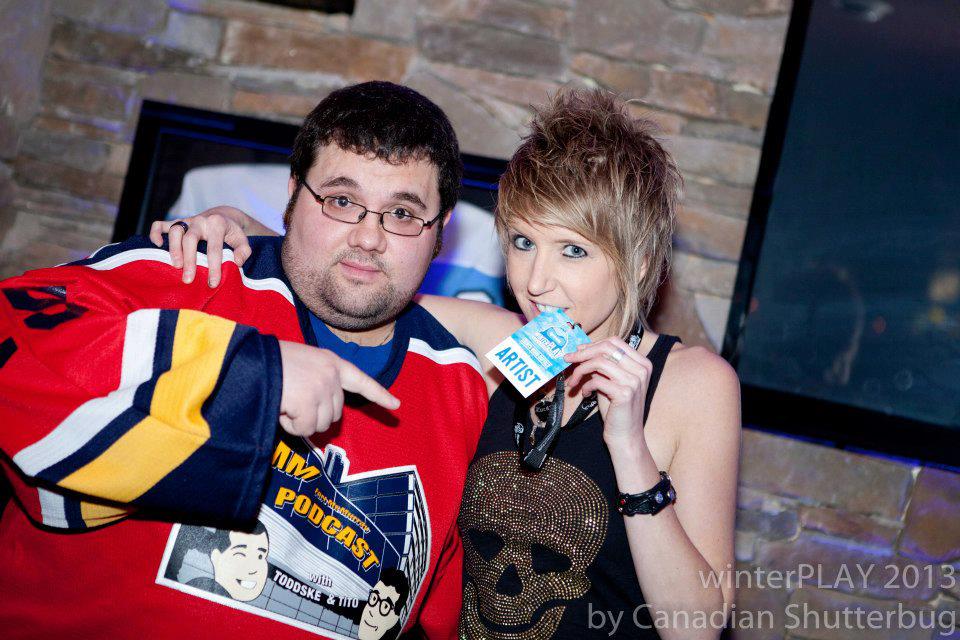 We would like to thank Events Wood Buffalo for their support and constant effort to enhance the cultural community in this region. Visit them at www.eventswoodbuffalo.com and follow their FACEBOOK and TWITTER for info on their upcoming events and festivals.
Follow the YMM Podcast on FACEBOOK and TWITTER to see what we have coming up for Wood Buffalo!