Last Sunday, the cast and crew of the latest Hyperphotonic Media project "COVER" wrapped-up principle photography on this one-of-a-kind short film.
Written and Directed by Tito, "COVER" was an absolutely incredible experience for me to be a part of. While there is still a long road ahead to get this project on the screen, I feel our community and the world needs to know what went into this undertaking so far; and the truly amazing artistic talents and teamwork that was showcased! A wise man once told me, a project is only as good as the people involved regardless of the outcome. If that's the case, then "COVER" will truly be a masterpiece in my eyes.
Who brought this project to life:
Misty & Brodie
I can sit and watch these two act all damn day! Whether be it on a stage or on the screen, Misty and Brodie both bring raw emotional talent to each and every role they play. They're entertaining, they're passionate and they truly become their characters. Regardless of how big or how small the role, they put 110% effort into performing and it turns into magic for the audience.
I've had the privilege of "acting" next to Misty in another short film (Hyperphotonic Media's SPOOF) and it was a treat to do it again. I don't really call what I do acting…more like trying to keep up with the professionals. I often find myself so entrenched in her performance that I forget I'm suppose to be playing a character opposite of her. I'm a fan of her work!
Brodie is professionally trained in various forms of acting and it shows in not only his skills but on-set demeanor as well. His scenes in COVER will simply amaze you and it's all thanks to his enthusiasm and talent. I'm talking jaw-dropping! Not only does the man put all his energy into the role, but his willingness to help others makes the film the best it can be…and trust me, teaching a fat man how to fall properly during an action sequence is no easy task!
You've heard it here first folks, you WILL see this two go very far in their careers!
Ashley & Angela
We've never been overly secret about COVER and everyone by now has probably seen the photos with the actors in their Demon make-up. What you see in these pictures is the work of both Ashley and Angela and in my opinion, what you see in these pictures is nothing short of amazing! The quality of what they accomplished still gives me goosebumps. It's incredible!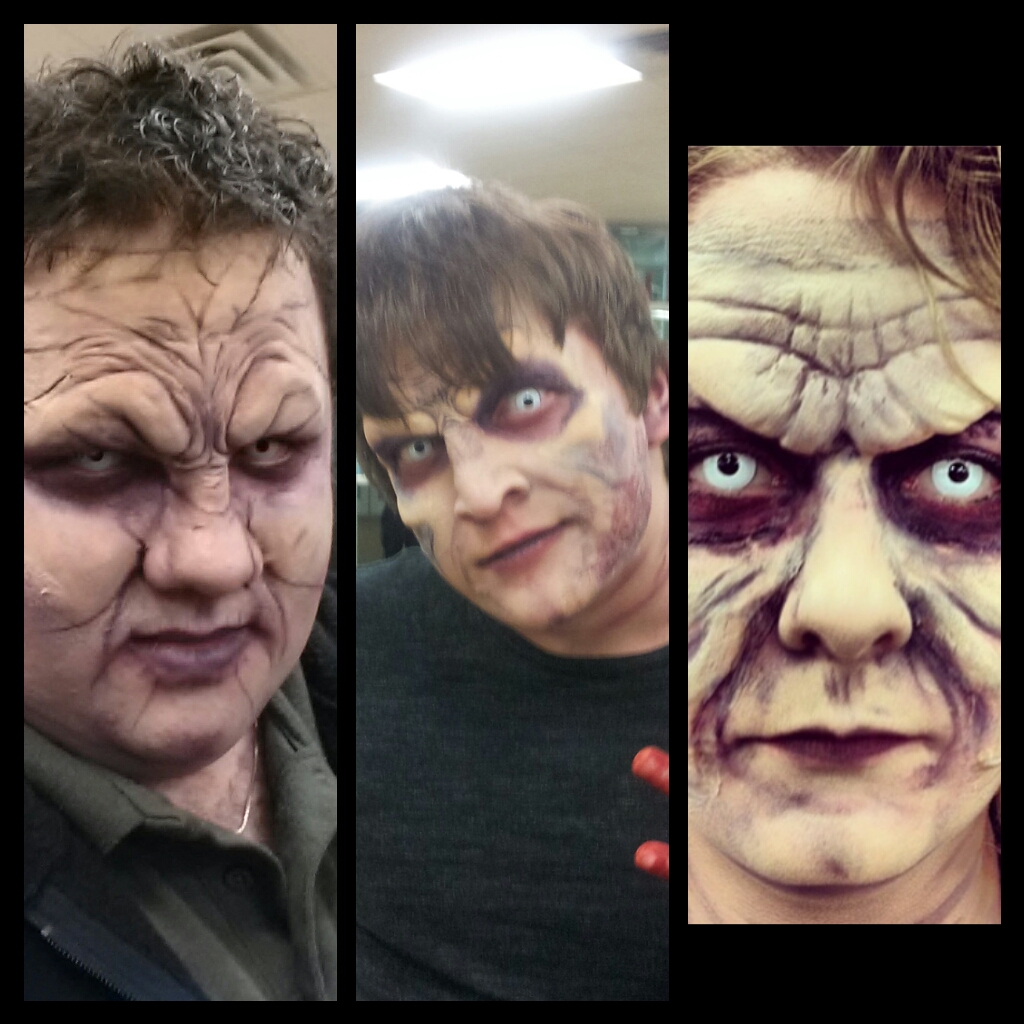 When Tito showed us his script we knew this would be the most effects-driven/make-up heavy project we've attempted. Several screen tests, YouTube video tutorials, prosthetic orders and hours of research later, you will witness some of the best make-up work that rivals some major motion-pictures coming out of Hollywood! Not only did she help with the make-up (and being our on-set hair dresser), Angela also plays a pivotal character in the film and she absolutely rocks, it giving us an awesome performance. This was her first experience working on a film and once you see what she does, you will think she's been doing it her whole life.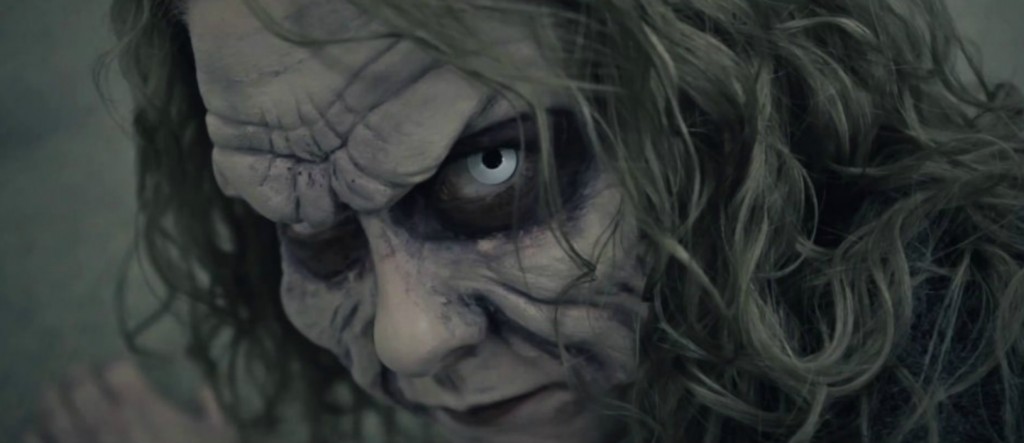 Steve Reeve
Steve embodies the "why not" attitude that I've tried to live my life with these past few years. It doesn't matter what project we are working on, what movie we want to watch, what trip we want to go on, what podcast we want to record, or what lame idea I come up with; he's always willing to help and he's always excited to be a part of it! Steve took on the epic task of carrying around a boom mic for this shoot to capture the sound, but audiences will get to see a pretty cool cameo as well.
I can say with great confidence that you will see…and hear…more of Steve on the film screen soon…very soon!
Richard
Tito and I met Richard when we first started forming our film events in 2011. He was very enthusiastic about an expanding film community in Wood Buffalo and was eager to help in any way he could. For COVER, we have the honor of seeing his digital special effects skills at work. Once again, I am so excited for the community to see what he can do cause it's nothing short of amazing! Not only are we thankful for his special effects work, but Richard was a huge help on-set assisting with the production, helping the cast with their scripts and also making a cameo appearance the audience will enjoy.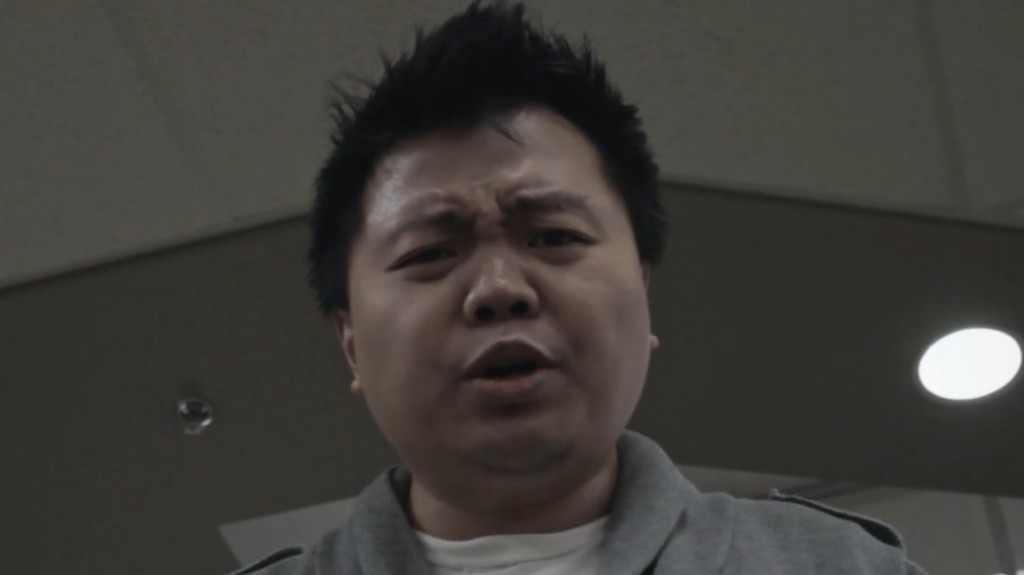 Jerel Northern
For those that seen ARKHAM RISING, you already heard Jerel's work. The score for our little nod to The Dark Knight Rises was a completely original track by our friend from the southern United States. Tito found Jerel after hearing his talents in other films and we've since partnered with him on a number of projects, both announced and unannounced. With principle photography finished, Jerel's work on COVER is just getting started as he will be providing both the score and the "foley" (sound effects) for the film.
To hear more of Jerel's work, visit his website HERE!
The Fort McMurray Public Library
COVER would not be what it is if it wasn't for the fine folks at the Fort McMurray Public Library in MacDonald Island. They allowed us to shoot inside the facility thus creating the perfect setting for this adventure to take place. This was a long shoot (5 days working 5-6hrs/day over the course of 2 months) and we had to work around many different schedules. The crew from the Library, as well as our security escorts (Mike and Lauren) from Great Plains Security were very flexible and understanding. Shooting independent films is never an easy process and we are very appreciative of having these locations to use.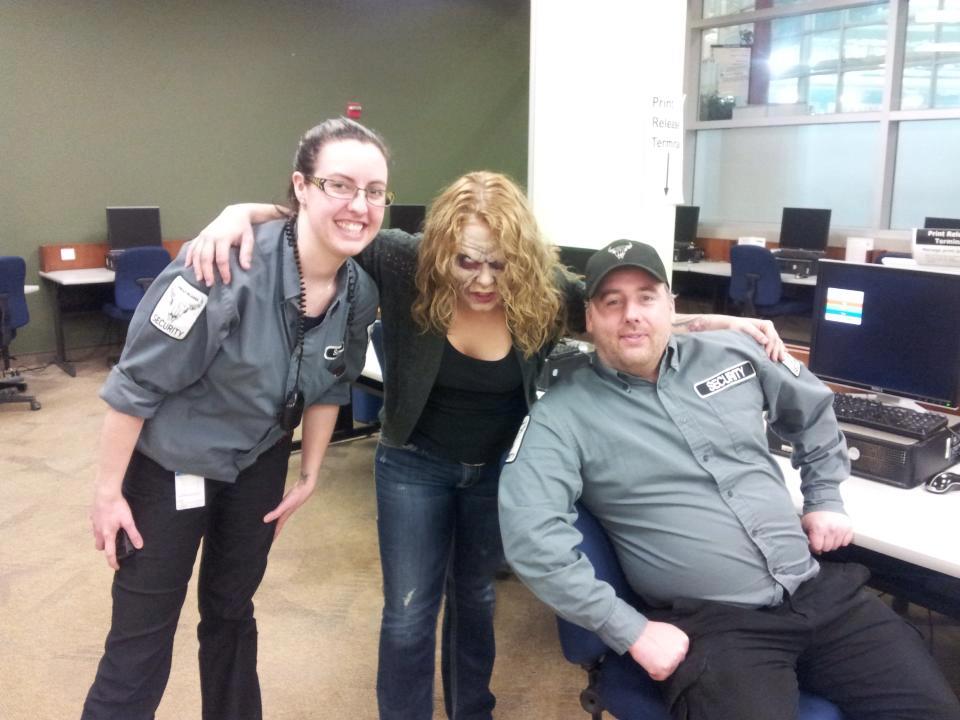 Tito
The mastermind behind COVER, ARKHAM RISING and the many other short films we've all come to know and love. What can I say about the creative, technical talent behind everything we do? In short, nothing. It's all been said and I'm sure it's all been heard before. The guy is a genius and one of his best qualities is the fact that he always wants to do better with each project. He's the writer, the director, cinematographer and also the editor which makes post-production a very busy time for him.
I've worked with Tito on a number of his film projects and what I enjoyed most about COVER is that I really got to see him direct his actors. While it's always a chore trying to direct whatever you call my version of acting, it was really cool to see him working with the amazing talents of the cast and crew. From script to screen, these projects are his vision and it is truly an honor for me to be involved in making his visions become to reality! I consider Tito a mentor and watching these complex projects come to life brings me a sense of accomplishment.
There is an on-going debate within the community (and the industry in general) regarding the "value of the arts". While I am sure there will be no end to this debate on whether or not people should work for free (stay tuned for a podcast on the topic soon too), but I've always stood on the side of passion over profit. As much as I do feel that you need to pay people for their art, to me there is a large satisfaction in just completing a project most people would say is impossible to do; and doing it with a group of friends…nah, members of my FAMILY! If I had the money or the funding, I would absolutely LOVE to pay each and every one of these people for their countless hours of hard-work and their dedication to the project. Truth of the matter is, I cannot…yet; at least not in actual money as of now. Call it favor dollars, dinner and beers or whatever, my hope is everyone had just as much fun as I did. From my perspective, I'd rather have fun with a group of friends doing this for free then not do it at all.
While I can't pay these people for their amazing work, I can tell the world how proud and impressed I am of them in hopes that one day they can get paid for their truly amazing talents! The road to COVER is far from complete and yet I can't wait for the next project we all get to work on together.
I feel we've all grown as both friends and professionals during our time on COVER and it's not over yet. The best is yet to come…
Be sure to follow HYPERPHOTONIC MEDIA on FACEBOOK, TWITTER, INSTAGRAM and his WEBSITE to catch all the updates on the completion of COVER and other media projects both past, present and future!